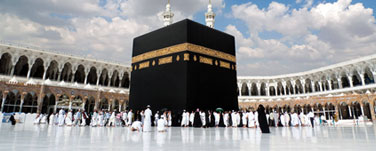 We will be your Companion and Friend on your visit to the House of Allah.
TVS Umrah Service is your go-to Umrah booking platform. We help you build Do-It-Yourself travel plans to Mecca and Madinah and ensure your Umrah Pilgrimage is an unforgettable experience
TVS UMRAH Services offers a wide variety of Complete Umrah packages serving various needs and budgets.
We at TVS do everything required for the UMRAH pilgrimage.
Our mission is to make the Muslim pilgrimage journey to Mecca, Saudi Arabia for Umrah a liberating and comfortable experience.
FIND OUT MORE
Call us on 22430333-98010074 or send email to us on tvsholidays@tvshydergroup.com