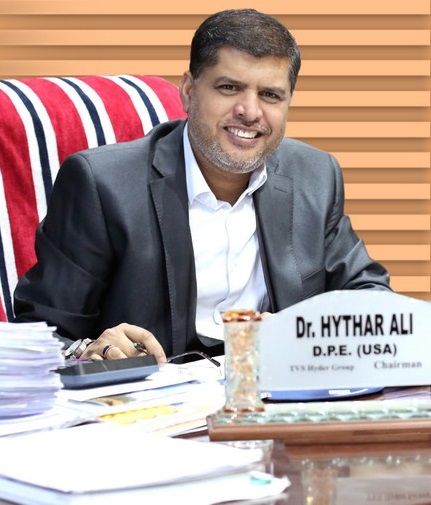 It gives me great pleasure to introduce TVS Hyder Group as one of the leading Cargo Operators & travel & tourism service provider in Kuwait. TVS Hyder Group, started in 2000, has over the years grown to become a group of companies with an international office expansion. The company diversified its business interests in GCC and south Asia. Over the years, the company has endeavored to maintain its pioneering traditions in the field of travel and tourism, and is continuing in its efforts to provide an impeccable range of Quality Services.
Customer Satisfaction is the first priority of our company.
The success of our business is a testament of professionalism and commitment of every member of our team. By acting with integrity, transparency, honesty, fairness and full compliance with laws and regulations we will continue to grow and develop our operations in Kuwait and beyond. We always strive to provide quality service, and therefore we look forward to your feedback in order for us to continue on the journey of self-improvement.
I hope this website provides you with all the information you need about TVS Hyder Group's all services.