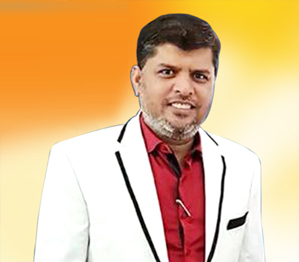 It gives me great pleasure to introduce TVS Hyder Group as one of the leading Cargo Operators & travel & tourism agencies in the Middle East. This enterprise, started in 2000, has over the years grown to become a group of companies with an international office setup. The company diversified business its interests in GCC and around the world. Over the years, the company has endeavored to maintain its pioneering traditions in the field of travel and tourism, and is continuing in its efforts to provide an impeccable range of quality services. Customer Satisfaction is the first priority of our company; from the very first day and we are involved in the tourism sector with our head high up in the travel industry. We have strong commitment to flourish the nation through sustainability of tourism.
In the near future this site will be further developed into a full-fledged portal with e-commerce capability that will serve as one travel shop window for all the services that we provide. Our characteristic vision and careful planning reflect how much effort we put into making our company a good example of excellence. The success of our business is a testament of professionalism and commitment of every member of our team. By acting with integrity, transparency, honesty, fairness and full compliance with laws and regulations we will continue to grow and develop our operations in Kuwait and beyond. We always strive to provide quality service, and therefore we look forward to your feedback in order for us to continue on the journey of self-improvement.
I hope this website provides you with all the information you need about TVS Tours And Travels.